Introduction
Proventeq Migration Accelerator is an end-to-end solution for migrating web content, documents, records and other digital assets from File Shares, Meridio EDRM, Oracle UCM Content Server and other ECM systems to Office 365 and SharePoint.
Migration Accelerator has been designed with flexibility in mind, so it can be configured and/or extended to address any kind of content migration requirement. Migration Accelerator provides an interactive UI to verify and enhance the quality of migrated content.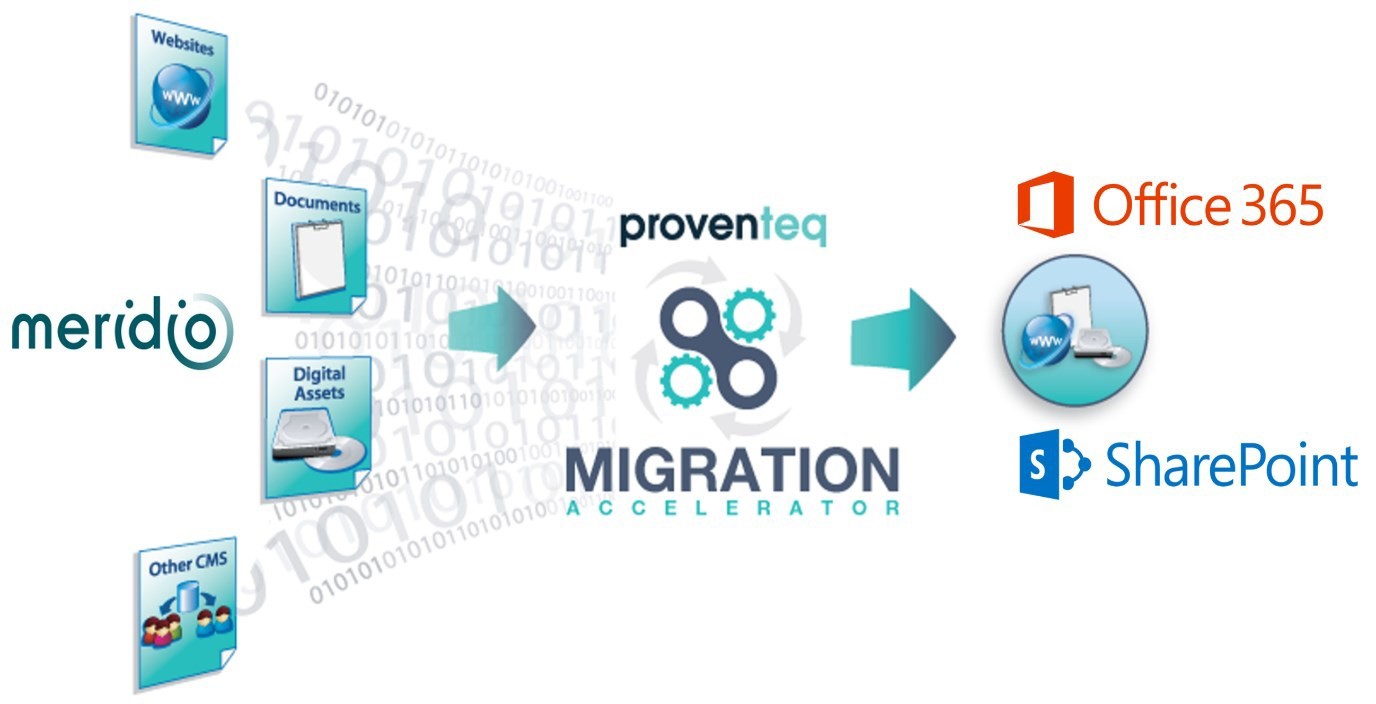 About this guide
This document contains detailed instructions on how to configure Proventeq Migration Accelerator for migrating content to SharePoint and Office 365.
For information about the Training, Technical Support and feedback on the documentation, please contact pma.support@proventeq.com.
Audience
This guide is designed for the Proventeq Migration Accelerator product users, operators, and supervisors who are familiar with the migration project and its associated migration environment.