2.2 - Product Activation
When running Proventeq Migration Accelerator for very first time, the user will be prompted for product activation.
The product activation process verifies that the license key is valid and gives user the option to activate the product license online.
Online Activation
On the Product Activation screen, enter License key provided and click on "Activate Online". This will authenticate the License key and register the product.
Note:
Internet access is required for online activation and Proventeq licensing API URL
https://api.proventeq.com/
should be accessible from the Application server.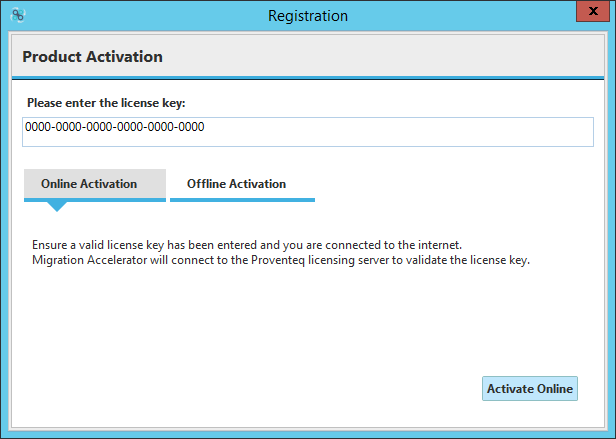 Offline Activation
On the Product Activation screen, select "Offline Activation" tab and follow the steps mentioned to do offline license activation.